The town of Wrightsville Beach is home to five miles of wide, sandy beaches, beautiful crystal blue water, and stunning views surrounding the island. Located in Southeastern North Carolina, Wrightsville Beach makes the ultimate family vacation destination. From fishing to paddle boarding, surfing or just relaxing on the beach, Wrightsville offers many activities and attractions for everyone.
FAQs
Q: What is Wrightsville Beach weather like? 
A: Summers are warm to hot with averages highs around 85°F. Fall is beautiful with 3-month average highs in the low 70s. Winters are short and mild, and often wet with average highs in the mid-50s. Spring is also beautiful with average highs in the mid-70s.
Q: What is the Wrightsville Beach restaurant scene like? 
A: With everything from seafood to Southern comfort fare and Mexican to Coastal Carolina cuisine, Wrightsville Beach has something for every palate and budget. Check out our Blog for our Top 7 Restaurants. 
Q: Where is Wrightsville Beach parking?
A: Wrighstville Beach offers 44 designated parking areas, running from Shell Island Resort to Jacker Park Blvd. Note: All of these areas require payment based on season. Parking can be paid by phone, pay station, or meters throughout Wrightsville Beach.
Your Guide to Wrightsville Beach

How to Get to Wrightsville Beach
You can fly or drive to access Wrightsville Beach. 
Flying to Wrightsville Beach
The nearest airport to Wrightsville Beach is Wilmington (ILM) Airport which is 7.8 miles away. Other nearby airports include Myrtle Beach (MYR) (74.6 miles).
Driving to Wrightsville Beach
Wrightsville Beach is located a quick 11 miles from historic, downtown Wilmington and enjoys a central location on the Eastern Seaboard. Wrightsville Beach is conveniently situated between Florida and New York and attracts Southeast and Northeast visitors alike. The main thoroughfare for driving to Wrightsville Beach from east to west is I-40, which connects with highways 17, 74, 76, 117, and 421.
Once you're closing in on Wrightsville Beach, you'll take US 117 S and continue on Wrightsville Ave until you arrive on Oleander Drive.
Map Your Route to Wrightsville Beach
History of Wrightsville Beach
Wrightsville Beach has a rich and long history and has been a tourist destination for over 100 years. It was known as The Banks until 1899 when it was renamed Wrightsville Beach after the Wright family of Wilmington. Access to the beach was once connected by a trolley, and today a drawbridge allows locals and tourists to reach the beautiful island. If you're interested in learning more about Wrightsville Beach and its history, stop by the Wrightsville Beach History Museum during your vacation, located right off  W. Salisbury Street.
Best Things to do in Wrightsville Beach
Choosing to come to Wrightsville Beach for your next vacation destination is an easy choice. The island of Wrightsville Beach and Wilmington provide plenty of activities and entertainment for everyone in the family during your Wrightsville Beach vacation.
Some of our favorite activities include:
Water Sports - Surf the waves, go for a swim in the Atlantic, or paddle board with Wrightsville SUP

on the Intercoastal Waterway.

Fishing - There's nothing like fishing to kick back and relax. Take a fishing charter or hang out at one of these local fishing spots.
Historic Tours - The area offers a great selection of historic sites and museums, including the Battleship North Carolina

.

Entertainment & Shopping - Kids will enjoy the Jungle Rapids Family Fun Park

with go karts, mini golf, laser tag, rock climbing and more! The whole family will love souvenir shopping at 

Mayfaire Town Center

and 

Lumina Station which are just minutes away.
Off-Island Activities - If you find yourself wanting to explore more off the island, head to Historic Downtown Wilmington which is a short 20 minute drive from Wrightsville Beach and take a stroll by the riverfront.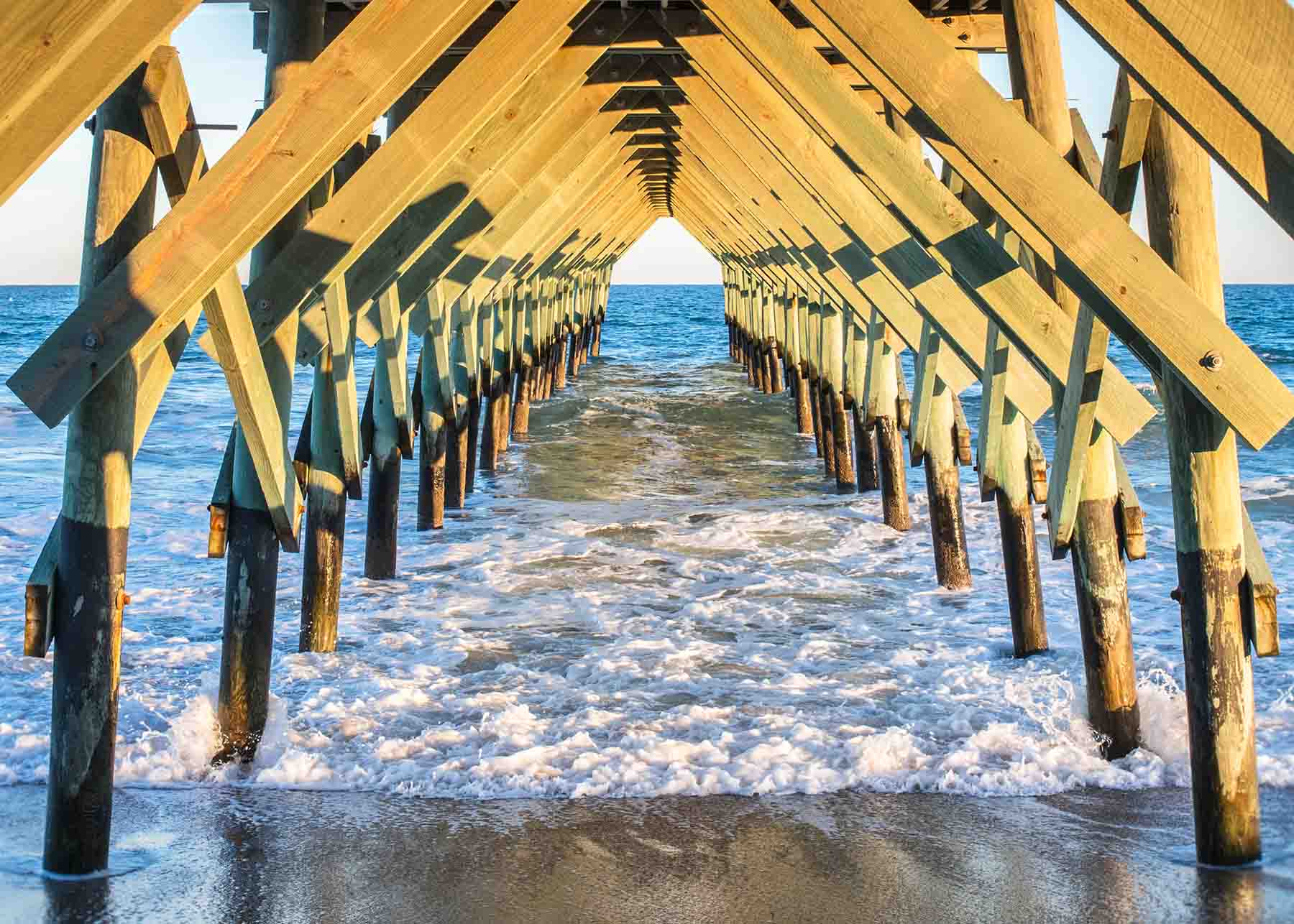 Where to Dine in Wrightsville Beach
You can't vacation in Wrightsville without checking out the excellent selection of restaurants. Some of our picks for the 7 Best Wrightsville Beach Restaurants include:
Plan Your Wrightsville Beach Vacation Today
Now that you've got the ins and outs of Wrightsville Beach, start planning your vacation with Bryant Real Estate today! We offer over 100 Wrightsville Beach vacation rentals with amenities like oceanfront views, swimming pools and more.