Bryant Real Estate has over 70 years of history in Southeastern North Carolina.
Started by Annie Bryant Peterson in the early 1950s as a natural progression from taking care of homes while owners were away, Bryant Real Estate became a company that offers full-service property management.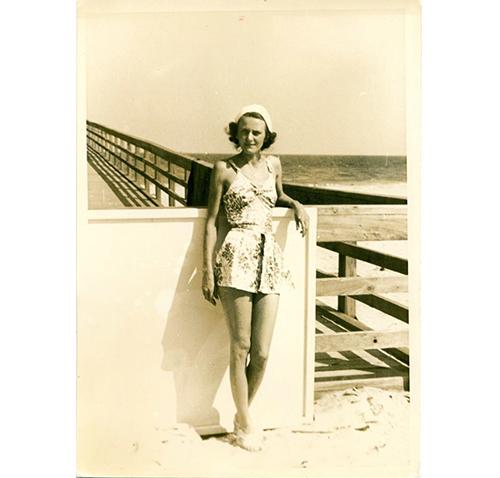 A single woman starting her own company was rare in the 1950s, and she created a legacy through hard work, integrity, and building relationships with owners and tenants. We strive to continue to build Bryant Real Estate with those same core values to ensure we can continue to serve the Wilmington area for another 70 years. 
For over 30 years, Annie's nephew, Bob Bryant, has been leading our team to continued success. Bob's two sons, Mark and Jason, have stepped in as the third generation to take the reins. The culture of our company is centered on family—no matter our size. Whether you are a client, owner, tenant, or employee, you are a part of the Bryant Real Estate family.
Through the 50's and 60's, Annie was a unique businesswoman for the times. Willing to take risks and purchasing houses, duplexes and triplexes for $1,000 to $2,000 down and renting them out to make their payments. She accumulated several properties in Wrightsville Beach through the years. In 1971, she opened the Silver Gull Motel, a 32-room motel with kitchenettes and dinette facilities - the first of its kind.
Bryant Real Estate was primarily a property management based company, but also did a considerable amount of sales including Shell Island where the large lots are located just north of the Holiday Inn.
In 1978, Bob Bryant, Annie's nephew, joined the company as a sales agent. His background included a degree in Math and Math Education with minors in Computer Science and Physics from Florida State University, teaching, and sales for IBM. He relocated to the area in 1978 with his family. However new to the area, he was very familiar with Wrightsville Beach from vacationing here every summer as a child, doing odd jobs, including maintenance, painting and even house cleaning at times for the company.
From 1978 through 1983, Bob's primary role was in sales. From 1983 to 1986 he worked with a development company to whom he sold Shell Island on the north end, primarily Cordgrass Bay, Duneridge Estates and Duneridge Condominiums. In 1986 he came back to Bryant Real Estate as a partner in the business. During this time he was quite active with the Wilmington Regional Association of Realtors serving on most all committees and as President in 1987. He founded and was President of the Wilmington Realtors Foundation, an organization designed to give back to the community.
In 1990-91 he was Regional Vice President of the North Carolina Association of Realtors and headed up the Professional Standards Committee for the state.

As Bob began to slowly step away, he passed the torch to his eldest son, 
Mark Bryant.
Mark started out at Bryant Real Estate when he was 14 years old working during his summer vacations. Mark is a graduate from Appalachian State University and has worked in all facets of Bryant Real Estate over the years and now serves as the Owner Operator over the Vacation Rental, Long Term Rental, and Sales departments. This has given him an in-depth understanding of all the operations necessary for a real estate company to be successful at property management.
Jason Bryant, Bob's youngest son, joined the company in 2015. Jason holds an Engineering degree from Purdue and an MBA from University of Michigan. He worked for GE for over seven years and McKinsey & Company for three years. With a background in engineering and consulting, Jason has used his experience to improve operations and make positive transformations at Bryant Real Estate.
As a duo, they have implemented many company-wide changes, innovating operations at Bryant Real Estate and ensuring that this family oriented company is around for generations to come.
Together with Mark's deep background in real estate and Jason's business and operational acumen, they are the third generation running the business. They share large ambitions of where they will take Bryant Real Estate in the coming years; however, one thing is for certain, they will hold true to the principals that founded this great company. They will always focus on the long-term, putting clients first, and treating them and their homes like part of the family!