As a company established in 1952, operating with the highest integrity, honesty, and loyalty has been key to our business model since the beginning. By focusing on those values in tandem with our associations with owners and tenants, we have created relationships with guests who return to us year after year. Our key focus in maintaining these lasting relationships is based on three areas: maximizing your bookings, maintaining your home, and ensuring the experience of each stay keeps guests returning.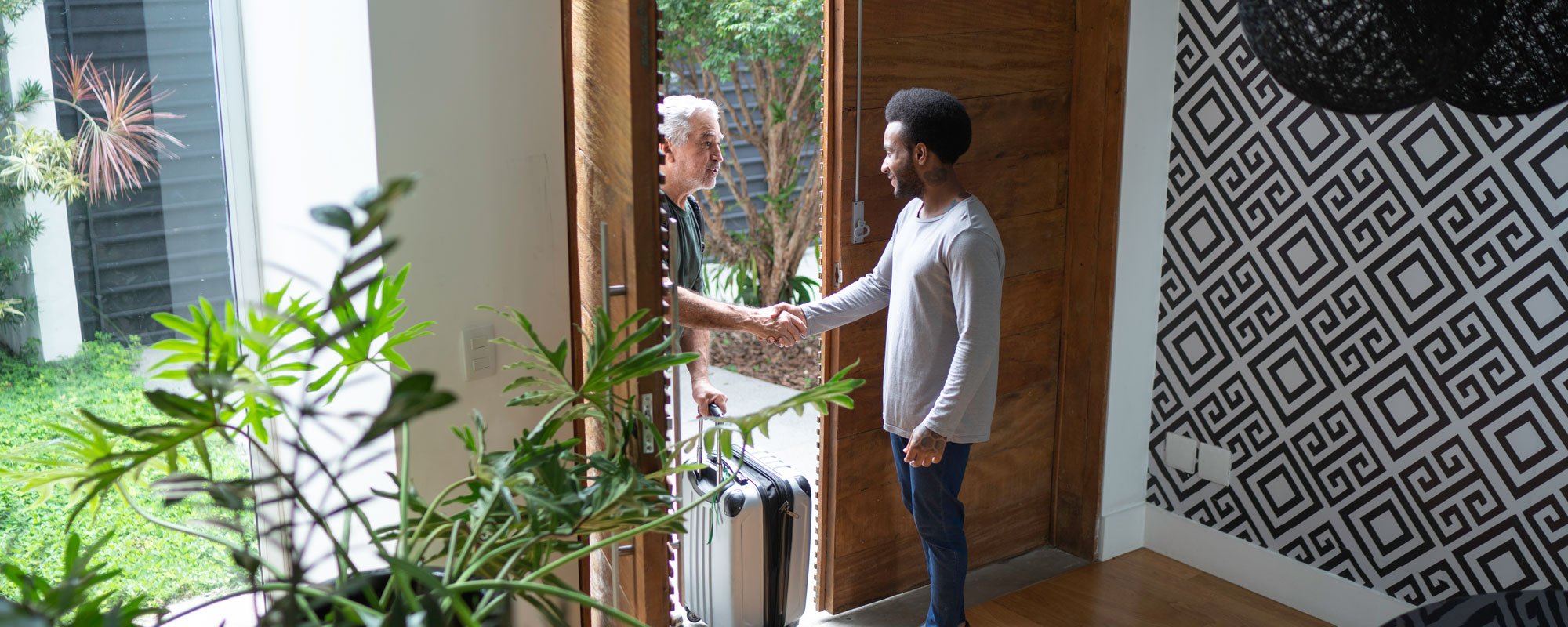 How We Maximize Your Bookings:
Aggressive SEO campaigns keep your property relevant and highly ranked on search engines; marketing through online booking sites such as VRBO, HomeAway, VacationRentals, AirBnB, and our own website; frequent email campaigns reach our guests by accessing our database of guest contact information.
Dynamic pricing maximizes your rental dollars based on current market trends.
We stay in the public eye by working closely with local chambers of commerce and sponsoring many local and international events such as the Pleasure Island Seafood, Blues, and Jazz Festival and the Beach to Battleship Iron Man Competition; we are featured in several local printed magazines and publications; and we utilize the latest social media strategies like Facebook, Google +, and Instagram.
How We Maintain Your Home Away from Home:
We strive to take the headache out of the vacation rental process with 24-hour on-call maintenance, reservationists, and housekeepers so that you can maximize the return on your investment while still enjoying your home.
We confidently guarantee our work and the work of our loyal, contracted vendors will be up to the highest standards.
Detailed training of housekeeping services and inspectors ensure a great first impression by guests and owners alike.
How We Manage the Guest Experience:
Our live, local staff is in constant, one-on-one communication with owners and guests to address any need as they arise.
The Bryant Real Estate app allows guests to view details about their stay, local attractions, and the specifics of your property anytime.
Turn-down-ready linen packages include high-end sheets, bath towels, bath mats, and kitchen towels; a starter pack of bath soaps, dish soap, detergent, and paper products are placed in each unit prior to guest check-in at no additional charge.
With over 30 full-time employees in three office locations, we have the highest employee-to-property ratio in our market. We work personally with each guest to help them find the perfect home for their vacation, ensuring a pleasurable experience for all parties involved. Our accessibility guarantees that our owners and guests are always our highest priorities, and our values ensure that each person who comes through Bryant Real Estate is treated like family.
Each department in our company strives to provide the best possible experience for our owners, as well as for our guests. Below is a brief description:
Reservations and Guest Services - In-house reservationist staff handle a high volume of phone and email inquiries 7 days a week from 9a-5p, making the booking process seamless from start to finish with their knowledge of the area and properties available. Despite the advent of online booking, we still fill that personal need if a guest wants to speak with a tenured local to find the best home for their beach getaway. We deploy cutting edge technology to improve conversion, staff training, customer relationship management – all in an effort to convert more inquiries into guests, resulting into happy repeat guests for our owners. In conjunction with our Housekeeping and Maintenance departments, owners and guests needs are covered before, during and after their stay.
Revenue Management – We provide market leading revenue management not only in southeastern North Carolina, but our industry as a whole. However, one size does not fit all, we customize the pricing strategy for every owner to maximize their goals. Our strategies are not only established to provide the best return for our owners, but we also customize the pricing by the distribution channels(HomeAway, VRBO, Airbnb, Flipkey, TripAdvisor, etc) to not only improve conversions, but improve your ranking as well.
Maintenance – Unfortunately, sometimes, things will happen, items will break, or a guest might not know how something works. Having the largest in-house maintenance staff ensures that most issues are handled before guests check in, but if not, they are responded to in a timely and cost effective manner. Having in-house maintenance staff allows for a quick response time during normal business hours as well as after hours as our in-house techs are on call 7 days a week. Excellent service you can count on is key for driving repeat business, that's why we have families who have stayed with us every summer for well north of 50 years! For those times where an outside vendor is needed, we have extensive relationships with a strong group of HVAC, plumbers, electricians and general contractors. As a result, this provides high quality service with competitive rates for our owners and absolutely no cost from Bryant when work has to be sent an outside vendor.
Housekeeping – Housekeeping is paramount to guest impression and driving repeat business. At Bryant we have both an internal team, and a pool of external companies to care for you homes. We stand behind our work, 7 days a week, 24 hours a day. We also dual source our linens for operations. Unlike most firms in our region, we have the option of laundering linens in house or through established vendors. As 2020 showed, things can happen, and these strategic sourcing decisions ensure you and your guests' needs are handled effortlessly.
Accounting – Whether you want us to manage all your bills, mortgage, contracted services, or not, our accounting department is here to help. It is a given that our Accounting Department stays up to date on real estate related procedures as an NC Licensed Real Estate firm, but we also make sure you are ready come tax time with all the possible deductions for your vacation rental. Our accounting manager has Masters in Accounting as well as a NC Real Estate License and she oversees all accounts in detail associated to your rental investment.
Marketing - Working with the top SEO Account Managers, we push to remain highly visible in web searches, giving our brand and your rental investment the most exposure. Through e-campaigns, pay per clicks (PPC), and online display ads we are able to remain in front of travelers with specific needs to our area. Having a staff photographer, we are able to capture the highest quality images of your property to convert those inquiring travelers with those million dollar pictures. There is much more to photography than snapping a few photos from the latest phone. You have to provide a visual cue that connects to the experience you want for them, whether it be a family outing, romantic get away, or just a beach escape. Our professional photographer delivers the quality to make your home standout from the rest. We also distribute your property on all major channels, print media, and our extensive website providing more exposure than any other firm at no additional cost to you.