Down the road from Carolina Beach is Kure Beach, which offers a quieter lifestyle compared to the lively Carolina Beach. Here you can relax and listen to the waves, kayak or canoe through the peaceful marshes, or fish off the popular Kure Beach Pier located in the center of this small town.
Your Guide to Kure Beach, NC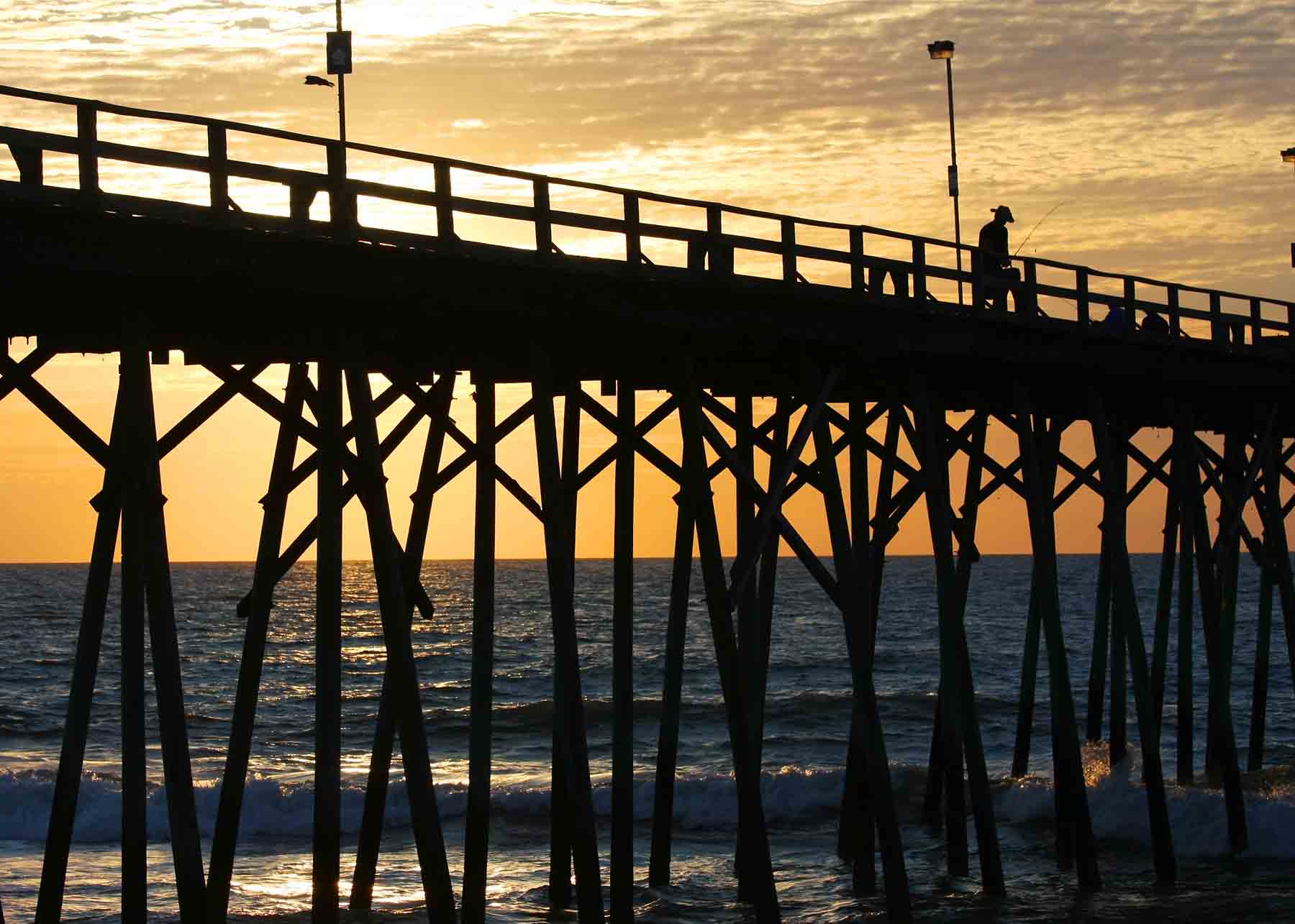 How to Get to Kure Beach
Kure Beach is accessible by air or car. 
Flying to Kure Beach
The nearest airport to Carolina Beach is Wilmington (ILM) Airport which is 22 miles away. Other nearby airports include Myrtle Beach (MYR) (91 miles).
Driving to Kure Beach
Kure Beach is situated 15.5 miles from historic Wilmington and is centrally located between Florida and New York, attracting Southeast and Northeast visitors alike. The main thoroughfare for driving to Kure Beach from east to west is I-40, which connects with highways 17, 74, 76, 117, and 421.
Once you're closing in on Kure Beach, you'll take US 117 S and continue on S College Road until you arrive.
Best Things to do at Kure Beach
Kure Beach is located in a great area with many activities and attractions nearby. Some of our favorites include:
Kure Beach Pier - The whole family will love the Kure Beach Pier! Enjoy arcade games, feed the pelicans, or get donuts from the tasty and famous Britts Donuts.
Ft. Fisher Civil War Museum - Drive south and visit the Ft. Fisher Civil War Museum and Battlefield to learn the history of one of the most important Confederate forts during the Civil War. 
NC Aquarium - See some of the ocean's greatest wildlife on display at this family favorite. The NC Aquarium offers starfish, horseshoe crabs and even sharks!
Ft. Fisher - Southport Ferry - If you're looking for a day adventure, board the Ft. Fisher – Southport Ferry and spend a few hours walking around historic Southport.
Plan Your Kure Beach Vacation
Let Bryant Real Estate help you plan the Pleasure Island vacation that dreams are made of! We offer over 35 Kure Beach vacation homes with amenities like BBQ Grills, elevators, hot tubs and oceanfront views.