910-798-7700
11/24/2023 - 5:00pm

to

12/21/2023 - 9:30pm

Get Directions
Over One Million Holiday Lights
Take a half-mile stroll through the beautiful Airlie Gardens, covered in over one million festive holiday lights. This is the perfect activity for families, couples, and group outings. Vendors are on site with hot cocoa, popcorn, beer, and wine, and Santa Claus himself is rumored to show up every night!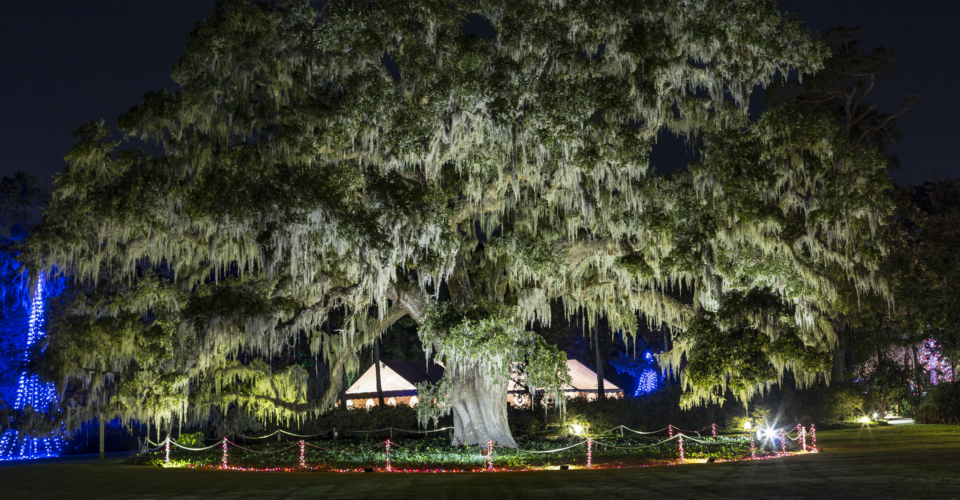 Self-Guided Tour with Various Time Slots Available
This self-guided tour allows you to take your time and stop at the displays you like most. There are a variety of available time slots each night, so you can choose an earlier time for children or a later time for a romantic date. Airlie Gardens is wheelchair accessible, making this a great choice if you plan to bring an elderly family member along.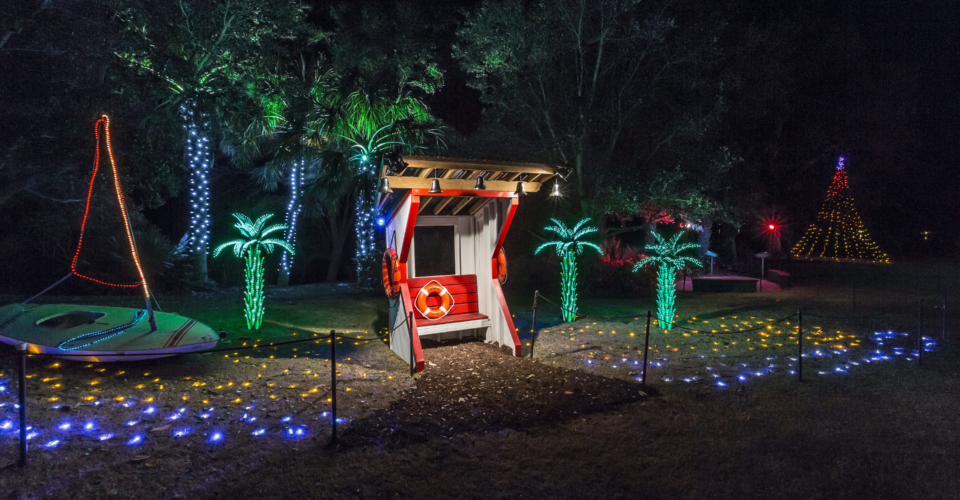 Book Your Vacation Rental for Enchanted Airlie Today
Enchanted Airlie 2023 Details
Enchanted Airlie Run Times Each Evening:
There are four run times each evening.
5:30 - 6:30 p.m.
6:30 - 7:30 p.m.
7:30 - 8:30 p.m.
8:30 - 9:30 p.m.
Enchanted Airlie Schedule:
Enchanted Airlie is open the following dates, and always sells out, so get your tickets asap.
11/24/2023 - 11/25/2023
12/1/2023 - 12/21/2023
Enchanted Airlie Pricing
Carload Ticket: $30 (no large passenger vans or buses)
LX Van Ticket: $55 (12 - 15 people)
Buses or Limos: Contact Airlie Gardens for Special Reservations