Amenities
Island Interior
Pool
Pets Welcome
Elevator
Linens Included
Area
Near Fort Fisher Aquarium
Living
Internet/WiFi
Blender
Coffee Maker
Cookware
Dishwasher
Microwave
Toaster
Iron
Ironing Board
No Smoking
Washer & Dryer
Cable TV
Pets Welcome
Elevator
Linens Included
Unit Code: C213
Beautiful location!!
Reviewed on 2020-01-27 by

Emily L.

from West Coxsackie, NY United States

Updated on 2020-01-27

Services from rental manager

Cleanliness

Location

Property condition

Everything was fine. The elevator was definitely a plus. The view from the balcony was wonderful. The rooms were spacious & the fact that it had two bathrooms made things easy. The only dowside was the fact that the master bathroom tub could not be used. It would fill up with water when taking a shower.

Hello, Emily, and thanks for the review!
We are thrilled that you enjoyed your time in Turtle Cay! We agree that the views in Carolina Beach can't be beat and hope that you had an excellent vacation. Thank you for the note regarding the master tub drain; our Maintenance team agreed and has cleared it for future use.
We hope to see you back on the island again soon!
Turtle Cay, Paradise Towers
Reviewed on 2019-08-26 by from Rural Hall, NC United States
Updated on 2019-08-26
Services from rental manager
Cleanliness
Location
Property condition
The location of the unit was great for the island, and the complex was nice, but the condition of the unit seemed dated and in dire need of a facelift. The overall appearance of the unit in the pictures portrays the unit in much better condition than what it is in.
Thank you for your review! This condo is in a great location, but dated in some areas which can be seen in the photos. We will pass along your feedback.
Poor experience
Reviewed on 2019-08-22 by from Crozet, VA United States
Updated on 2019-08-22
Services from rental manager
Cleanliness
Location
Property condition
Pool was not open and I was told I would receive a 15% discount in the event it did not open during our stay. I was given a 10% discount.<br/><br/>We rent at CB every year and will not use Bryant in the future.
Shawn, first we are ssorry that the swimming pool was not open and had to have major repairs, this was completely out of our control. We had notified the guest in advance to let them know. As I had stated in our conversation, that I was sorry for any misunderstanding, but even your reservation notes said that 10% was offered, just like we had done with the other guest of this complex. Even though the swimming pool is just an amenity to the complex we as a company felt that a discount was deserved and felt that we were fair to guest by offering a discount. I am sorry that you will not use our company in the future over this, but hope you will continue to vacation at our beautiful little island.
Perfect condo unit
Reviewed on 2019-08-08 by

John M.

from New City, NY United States

Updated on 2019-08-08

Services from rental manager

Cleanliness

Location

Property condition

Rental process, including check-in, check-out, amenities, were all great for our vacation.

Wonderful! We look forward to hosting you again soon!
Almost Perfect
Reviewed on 2019-06-10 by from Marion, NC United States
Updated on 2019-06-10
Services from rental manager
Cleanliness
Location
Property condition
It could have been perfect EXCEPT--no one informed us that the pool was shut down the whole week we were there OR no one came out to fix the television in the guest bedroom while we were there. Like I said-Almost perfect!!!!
We are so glad to hear that you enjoyed your stay. We are still struggling with the HOA with the pool which was suppose to be open by Memorial Day. I will pass the information to our Maintenance Supervisor on the TV issue. Hope you have a great summer! Please give me a call in the future if you would like to look up dates and rates- Stephen
Leave a Review
[2]
SPORTS_AND_ADVENTURE_ACTIVITIES
deepsea fishing
fishing
golf
jet skiing
pier fishing
sailing
LOCAL_SERVICES_AND_BUSINESSES
GENERAL
Air Conditioning
Clothes Dryer
Elevator
Internet
Linens Provided
Parking
Washing Machine
KITCHEN
Dishwasher
Kitchen
Microwave
Oven
Refrigerator
Stove
Toaster
SUITABILITY
non smoking only
pets considered
Convenience
Nearby Grocery
Near by NC Aquarium
SUITABILITY_CHKBOX
Minimum Age Limit for Renters
Beds
Queen 2
Twin 1
Sofa Bed 1
Paradise Towers Condo - Elevator Access and Pet Friendly!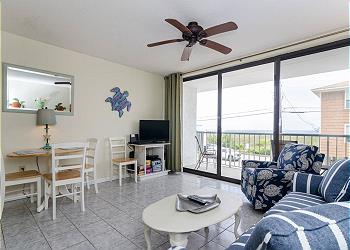 [3]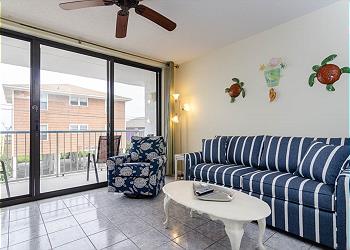 [4]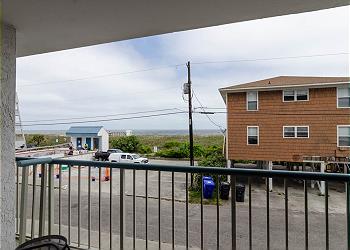 [5]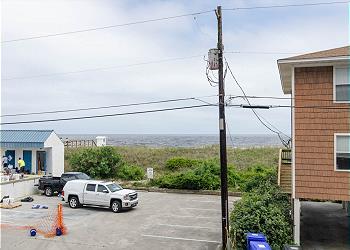 [6]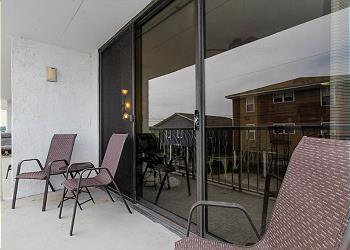 [7]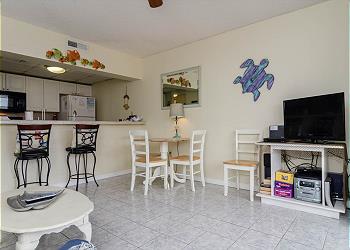 [8]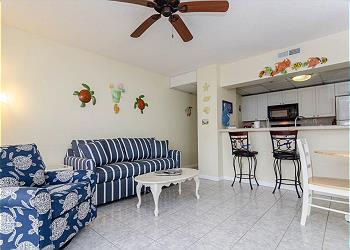 [9]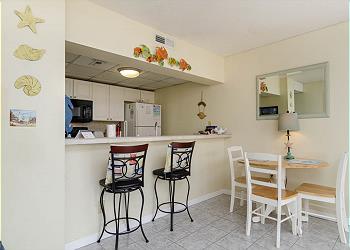 [10]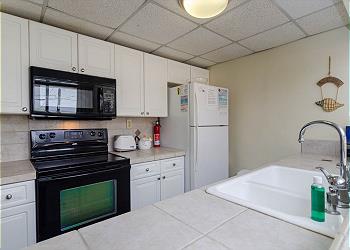 [11]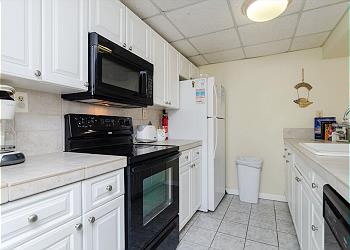 [12]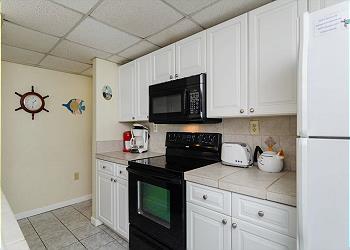 [13]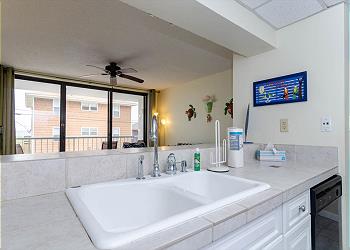 [14]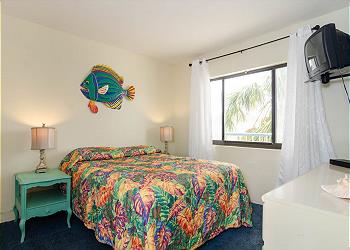 [15]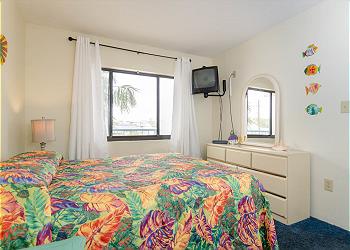 [16]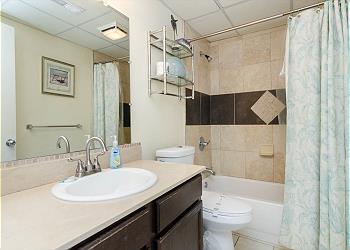 [17]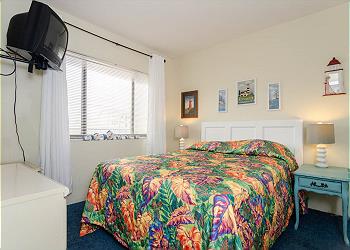 [18]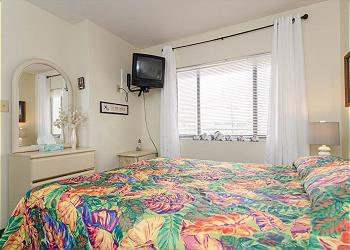 [19]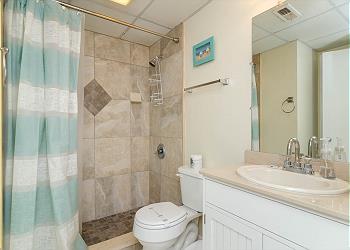 [20]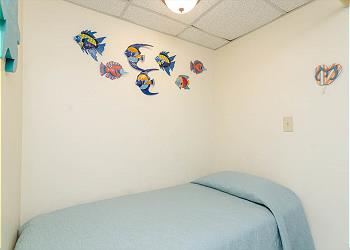 [21]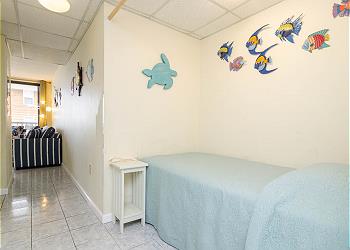 [22]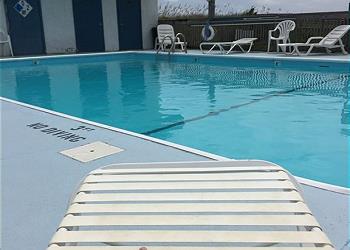 [23]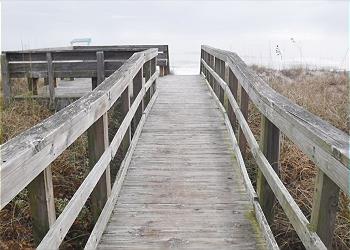 [24]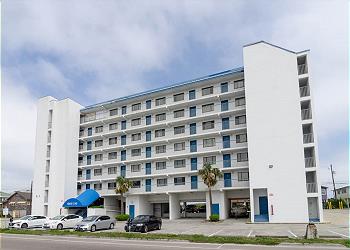 [25]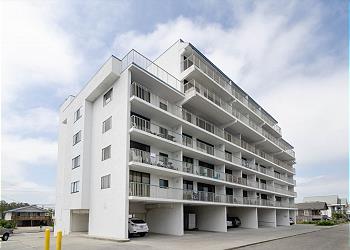 [26]
2 Bedrooms
2 Baths
Elevator
Island Interior
Linens Included
Pets Welcome
Pool
Quaint 2 bedroom 2 bath condo located in Paradise Towers condominiums just across the street from the ocean offering elevator convenience and an oceanfront community pool. Take a stroll along the beach and stop by the pool for a dip on your way back to relax on your private balcony. Turtle Cay is located just a few short blocks from the Carolina Beach Boardwalk, local shops and restaurants.
Pleasure Island offers many attractions both natural and commercial. There is a variety of dining from casual to more upscale menus with fresh seafood specials daily. Our charter boats located at the harbor in the heart of Carolina Beach offer charter fishing (in-shore and deep-sea). The North Carolina Aquarium and Fort Fisher History Museum and historic site are just down the road at the south end of the island. In the same area you will find the Ft. Fisher to Southport ferry. It is really fun to take a ride on the ferry for a day trip to historic Southport for some antiquing and lunch on the river. The Carolina Beach State Park located on the west side of the island offers miles of beautiful natural hiking trails, kayaking and fishing. You can even rent a pontoon boat and spend a day on the water visiting islands and marshes. During summer season there are rides at the boardwalk for the kids as well as Thursday night fireworks with live entertainment. At the Carolina Beach Lake (which is the closest fresh water lake to the ocean on the eastern seaboard) there is a free outdoor family movie on Sunday evening and an awesome Farmer s Market on Saturday mornings. Come for the holidays and enjoy the Island Of Lights! The lake and the boardwalk are decorated with lights and Christmas surprises with all kinds of entertainment for the kids. It s a year round fun place to visit so come see us soon.
**Effective January 2, 2020 all vacation rentals for this property will include a full linen package in the total cost paid. Bed making services are not automatically included but may be added via the rental contract.
Location:
901 S. Lake Park Blvd, Unit 105
28428
Carolina Beach
,
NC
United States
34° 1' 32.0628" N, 77° 53' 44.6604" W
North Carolina US